Blog
The Covid-19 pandemic has upended life in most sectors and education has been no exception. It is estimated that 9 in 10 schoolchildren or about 1.5 billion children worldwide were out of school during March-April 2020. With measures being implemented to control the pandemic, the conversation is now moving to restarting the economy and re-opening schools. This article identifies ways in which schools will look different if and when they reopen. Smaller class sizes, new hygiene protocols, remote and hybrid learning models and staggered schedules are some of the new ideas explored.
Alsion School is pleased to congratulate the Class of 2020! This is the most unusual of classes in this century with the Coronavirus pandemic. Our faculty and students took the challenge! We couldn't be more pleased and proud of our Class of 2020!
Changes to schooling due to the coronavirus pandemic have upended daily life for families nationwide. Like other schools, Alsion had only a few days to transition to learning from home. Because of our program design, Alsion families and staff were able to easily switch to a virtual classroom model from March through May 2020. The advantages our school offers, which facilitated the successful navigation to virtual instruction during quarantine, will also allow us to manage future changes as the pandemic evolves.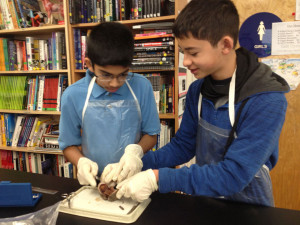 The debate over the value of public versus private education is one that has raged on for years and it will likely continue to do so. All parents want what's best for their child, and the individual needs of children vary so much that it's understandable that the merits of a private education, as opposed to a public one, are such a hot topic.
In the Bay Area, Alsion Montessori offers a holistic approach to education geared towards supporting your child as they grow to become a more responsible and self-assured young adult. We go above and beyond what a public education can offer and set your child up for a successful college experience.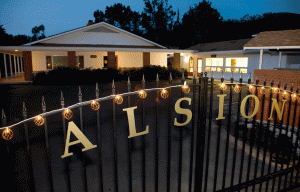 Alsion Montessori is a private school located in Fremont, California. We cover grades 7-9 in our middle school and our students usually join us in 7th grade. We are proud to employ the Montessori method of instruction, which focuses on the holistic development of our students. This means that we put emphasis on all aspects of your child's growth, including intellectual, social and emotional.
We believe in creating experiences for you child, which means we don't want our students sitting at a desk all day. We want them out in the world, getting a chance to have real, hands-on experiences with what they are learning. Our school also boasts a 10:1 ratio of students to teachers. This is to ensure that your child is getting one-on-one time with our teachers, which is a crucial step in helping teachers identify any problem areas for your student.