Alsion Montessori Middle School is a program designed to address the specific needs of the adolescent learner and to help the student become an independent and responsible young adult. Adolescents are in a time of flux intellectually, physically and socially, and their learning environment must reflect this. Thus the program is an integration of the current research in human development, the trends and issues in education, and the Montessori philosophy. Alsion provides opportunities for adolescents to be self-confident and gain self-knowledge, to belong to a community, to learn to be adaptable, to be academically competent and challenged, and to create a vision of their personal future and that of their society.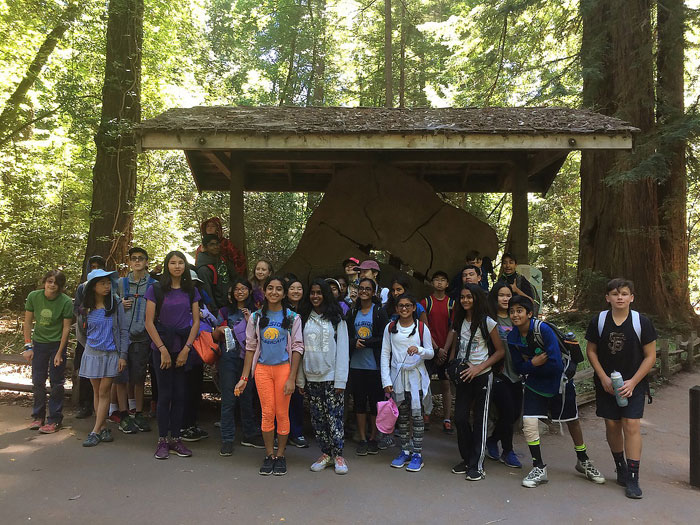 Biome trips are one feature of our middle school that is truly special. Over the course of their three years in the Middle School, students will visit three of these biomes and spend at least a week immersed in hands-on study in the field. Prior to the visit, they will spend a week researching the biome in terms of its flora and fauna, ecology, natural history, environmental issues, human history, geology, physical geography, climate and economy.
Read more about Biome Trips.