High-school students at Alsion havea unique opportunity to not only experience life on the Alsion campus, but alsoas college students at Ohlone. Opportunities abound for entrepreneurship,comradery, and deep exploration into how to be good global citizens.
The Ex-Terms
Alsion Early College High School offers its students a deep and varied array of opportunities to develop their skills and character in non-academic settings. They go on extended out-of-town/state trips, run their own business, compete with other schools in the Bay Area, and explore milieus where their interests can flourish in the near future. Ex-Terms are designed as enrichment courses that take place right at the cusp of summer, after regular classes are completed. These trips—usually lasting four days—provide students with real-life contexts and application for their studies in various fields be it literature, science or history. Ex-Terms have been held in a diverse set of places: Oahu, Hawaii; Boston, Massachusetts; Washington, D.C.; Ashland, Oregon; and Manzanar, California. In each setting, students are expected to investigate its flora and fauna, history, culture and humanistic significance. After the trips, students are expected to write a report detailing their discoveries.
The Ex-Terms are also a great way for the rising 10th graders to get to know the upper-class cohorts and teachers they shall be interacting when the fall semester begins. It is hoped that spending whole days together without the usual restrictions of a regular school day would reveal unexpected but pleasantly surprising traits and foster camaraderie.
Early College students are required to attend at least two Ex-Terms in their tenure at the program.
Hanauma Bay, Oahu 2013
Freedom Trail, Boston 2012
The Alsion Early College Study Center
The Study Center serves as the classroom for on-campus Alsion courses and the hub in which our students congregate, commune and study before and after their classes at Ohlone College. It is their natural meeting ground where most of their school-related social activities occur. The center also houses the office of the Early College Director.
Located adjacent to the Alsion Montessori Middle School and ten paces away Ohlone College, the Study Center features
A main hall
Five individual study rooms
A fully functional kitchen
Lockers
A desktop computer and laptops for student use
Wi-Fi Internet access
Audio-visual equipment
A small library of textbooks, practice test books for the SAT and ACT, and college catalogs
The Study Center is open on school days from 7:30 a.m. to 4:30 p.m.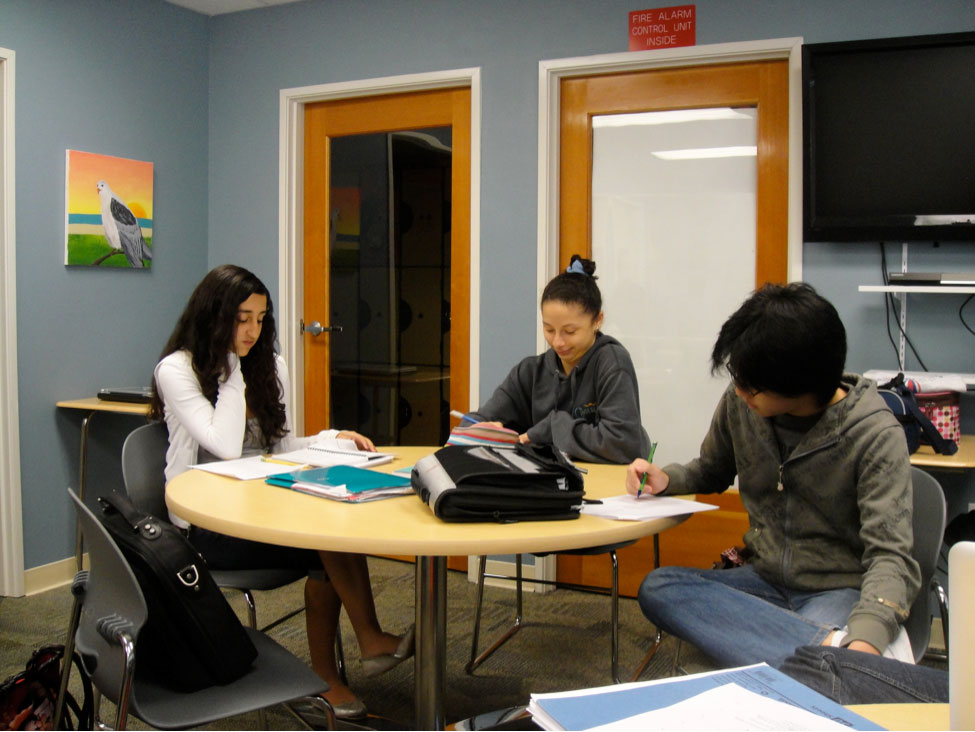 College Tours
We would like our students to make informed choices when it comes to their future collegiate life. With that in mind, the Early College provides them with on-campus college-application counseling, assistance with crafting their personal statements, advice on which colleges and universities they should apply to, apprise them of alumni interviews and college fairs they can avail of, and call their attention to examinations and tests they should be taking.
Alsion also takes their students on college tours, chaperoned by the Early College Director and teachers or parents. We visit universities in northern and southern California. When we go on out-of-state Ex-Terms, we make it a point to tour the colleges in the vicinity. To date, we have explored the following schools:
Boston College
California Polytechnic State University, San Luis Obispo
Claremont College
Georgetown University
Harvard University
Harvey Mudd College
Pitzer College
Santa Clara University
Stanford University
University of California – Berkeley, Davis, Irvine, Los Angeles, San Diego, Santa Barbara
University of Hawaii, Manoa
University of Southern California
No Left Turn Here Café
The No Left Turn Here Café was established in 2008. It is an on-campus enterprise that caters to the lunch needs of Alsion students and staff. Though moderated by the Early College Director, the café is entirely student-run. Our students serve as chefs, cashiers, advertisers, menu developers, store-front designers and clean-up crew.
All proceeds from the café fund the Ex-Terms and various Early College needs.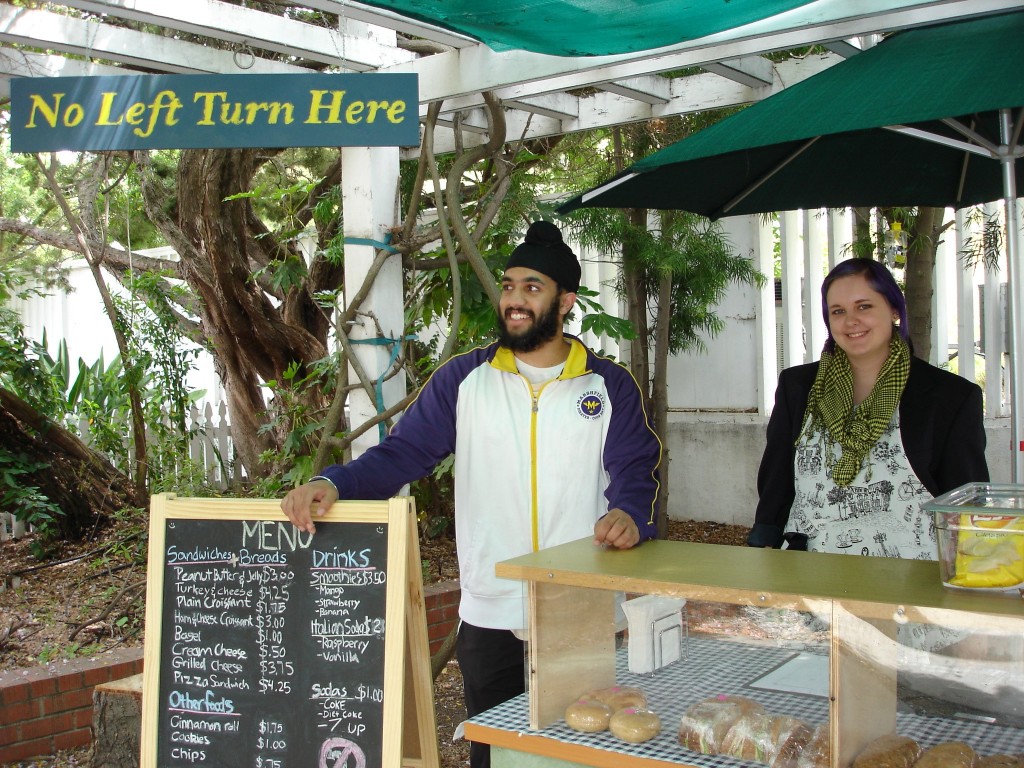 World Savvy
Alsion students from 9th to 12th grade join the World Savvy World Challenge every year. The challenge has been held in San Francisco State University in March.
World Savvy, an organization founded in San Francisco by Dana Mortenson and Madiha Murshed, seeks to equip middle and high school students with the knowhow and tools necessary to be relevant global citizens. It "prepares the next generation of leaders to learn, work and thrive. [It] supports systemic change in K-12 education to provide every student in every classroom with the content knowledge, skills, values and attitudes to be leaders and changemakers in their diverse communities, locally and globally."
Each year, World Savvy sets a theme (say, sustainability) and students mine it for issues that affect us all on local, domestic and worldwide levels. After months of research, discussion and consultation, students present their findings via different events held during World Challenge Day. Numerous schools from northern California compete with each other during this day.
At Alsion, World Savvy is taught as an after-school program. During off-hours from their academic work, students work as teams to accomplish the following tasks for the World Challenge:
a 15-minute performance that reveals the team's chosen issue and possible solutions for it
an exhibit that serves as a visual representation of the team's thematic focus
a 15-minute video documentary that narrates the team's chosen topic and how it should be addressed
a Knowledge to Action Plan that seeks to outline real-world implementation to each team's solution for the issue it highlighted
For our students' World Savvy efforts, they have garnered individual and team recognition and awards. Best of all, World Savvy showcases their limitless creativity, mature cooperation, and genuine concern for society at large.