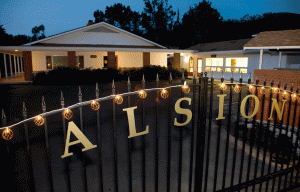 Alsion Montessori is an affordable private school in Fremont that prepares students for college and successful careers beyond the classroom.
Through a partnership consisting of teachers, administrators, and parents, we aim to instill in young people an understanding of their role in our world, while keeping tuition reasonable for Bay Area families. These simple goals are obtained through various means, with an emphasis on tailoring the educational experience to the needs of the individual student:
The Alsion Community Association is our parent-volunteer group. Since it was established in 2011-2012, the ACA has worked to strengthen ties between parents and school personnel. Among the group's functions: planning social gatherings and other activities to involve parents, and addressing school issues via committees. Throughout the year, the ACA also works on fundraising projects that help to defray maintenance and program costs and keep Alsion an affordable private school in Fremont.
A wide-ranging curriculum produces confident, well-rounded students. The Early College High School offers a program of accelerated courses through nearby Ohlone College. Ex-Term trips provide an opportunity for students to apply classroom knowledge in different locales throughout the U.S. Middle school students are able to learn natural and human history, geology, climate and the environment via exciting biome trips. Both schools feature a myriad of community service projects.
Alsion Montessori's small class size of around 15 students facilitates one-on-one instruction. Teachers are able to spend more time with individual students, while students thrive in a calmer, quieter environment with fewer distractions.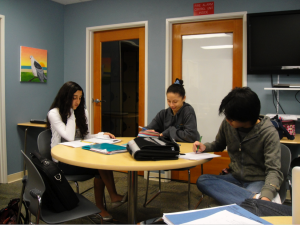 To learn more about enrolling your child in our affordable private school in Fremont, call 510-445-1127 to schedule a campus visit and speak with one of our administrators.
A Quality School, an Easy Commute
Alsion Montessori students come from nearby communities such as Hayward, Pleasanton, Milpitas, Union City, and Santa Clara. Our central location is just 30 miles from San Jose, about 18 miles from Santa Clara, and eight miles from Milpitas.
In addition to being an affordable private school in Fremont, Alsion Montessori offers a convenient location for parents who work in the East Bay area and wish to have easy access to their child's school and related activities. Call 510-445-1127 today to learn more about admission to our school.