As the coronavirus pandemic has upended life as we know it, our school, like many others, went through the transition to exclusively online learning. Educational institutions nationwide had mere days to transition students to learning from home, and ours was no exception. Fortunately, our unique program made this transition easier for Alsion families and staff, and we were able to quickly and successfully navigate to a virtual classroom model from March 2020 - March 2021. Our small classrooms sizes allow children to start normalizing back into a post-COVID environment, while adhering to CDC guidelines of masking and social distancing.
Alsion is Ideally Suited for the Transition to Virtual Learning
Our flexible, adaptive program allows us to facilitate a smooth transition to remote learning in response to COVID 19 and other emergencies, whenever it is necessary. This switch is easier for Alsion teachers and students because of our:
Technologically savvy curriculum
Our regular, pre-pandemic use of laptops and online tools, including Google Classroom, Jupiter, Turnitin, Study.com, and more, simplify the transition to a virtual classroom learning environment.


Small class sizes
The small class sizes at Alsion facilitate one-on-one interaction, allowing teachers to respond to each student's challenges, ensuring a positive remote learning experience.


Highly skilled teachers
Our teachers strive to produce engaging, actionable curriculum suited to each child's changing learning environment and pandemic-specific stressors.


Independent, self-motivated students
Alsion students are accountable for their work, honest about their efforts, and trusted by their teachers.


Involved parents
Our parents rise to meet the challenges of the rapidly changing educational landscape of Alsion school.
Get an in-depth look at how Alsion School and our supportive community are managing the evolving COVID crisis.
Sample Projects during 2020 COVID-19 Sessions
Here are a number of samples of projects that Alsion students worked on during the March-May 2020 virtual classroom session.
Science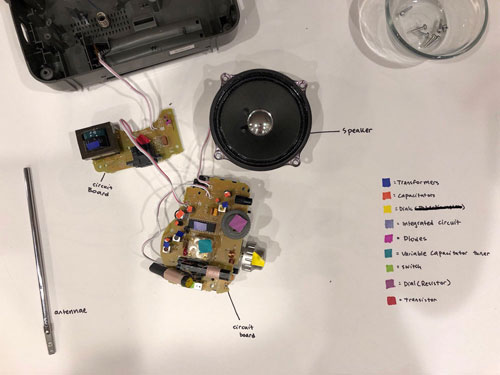 Building a circuit board with materials at home – 7th grade physical sciences projectScience project - Physical science: Electricity (group project) - video
Science - Physical science: building a recycled complex machine - video
Science - Physical science: building a circuit board
Art
Art - still life and pencil shading
Art - self-reflection sketch and pencil shading
Art - sketching (Self isolation)
History
Gardening project – growing a home garden with food scrapsHistory final project (2)
Gardening
Gardening - kitchen garden from food scraps project
Gardening - sketch and indepth study (Carrot)
Gardening - sketch and indepth study (Basil)
English
English - Pandemic project poem (1)
English - Pandemic project poem (2) - video
Current Events
Current events - Pandemic project game design (1 of 2)
Current events - Pandemic project game design (2 of 2)
Physical Education
Physical education - Running the "Alsion mile"
Our Small Size is Suited to a Safe Reopening
Our modest student body and class sizes allow for an easier transition as the government manages coronavirus-related restrictions. As we prepare for the coming academic year, our ability to rapidly adapt, whether to a fully virtual, hybrid or in class model, will be informed by state directives, and will adhere to best practices that will protect our students, teachers and families. We look forward to a safe and successful reopening, with the understanding that the best educational programs evolve to meet the demands of today's students.
To learn more about our COVID response plans, or to address questions surrounding your coronavirus concerns, contact Alsion School at 510-445-1127 today.